DevDay, the event where developers meet other developers, led by developers
Posted on 2018-12-11
500 developers have come to Belgium to attend several dozen of technical sessions.
6 years ago, the Developers' Day (DevDay.be), was born in the minds of a few enthusiasts Microsoft MVP and the MIC (Microsoft Innovation Center in Mons). The objective was to bring together enthusiastic speakers and developers to keep abreast of the latest cutting-edge technologies. As Renaud Dumont, one of the organizers, points out: "I discovered the developer communities when I was working at the MIC. At that time, except the Techdays Belgium organized by Microsoft, there was no event bringing together developers. Some meetings were beginning to emerge, but they were oriented towards the general public, and were not specifically aimed at developers and did not concern advanced topics."
Over time, DevDay has become a symbol of quality. This year, we received more than 80 requests from speakers wishing to share their experiences. Our choice was difficult, and we had to make concessions to propose a varied and complete program. We have always been committed to making our speakers feel at home.

Organizers: Adrien Clerbois, Christophe Peugnet, Denis Voituron, Olivier Matis, Matthieu Vandenhende, Frédéric Carbonnelle, Renaud Dumont
Over the past year, the organizing team - including no less than 5 MVPs - has been working hard to welcome all the visitors who came to listen to more than 25 speakers, in the comfort of huge cinemas.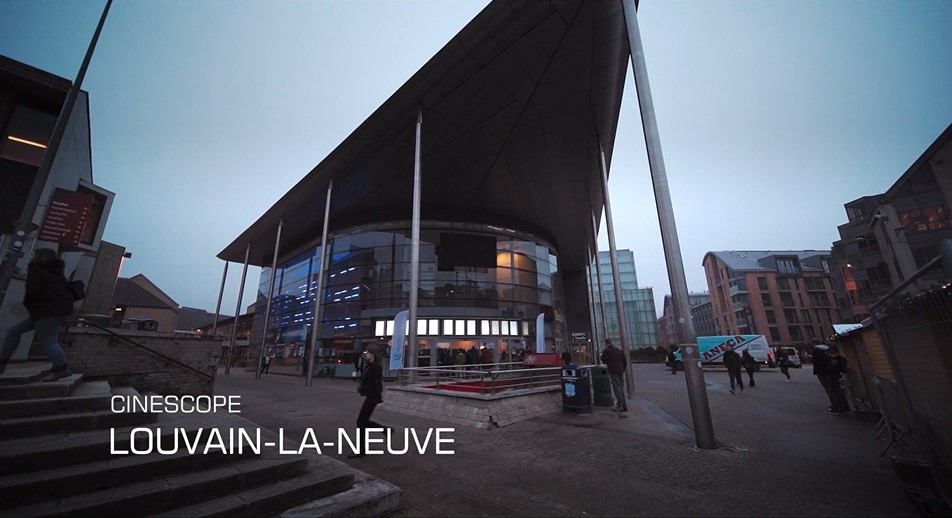 DevDay is an event where developers meet other developers, led by developers. This is what makes it so strong and it is what our partners, from all walks of life, are looking for. The demand was such that we were forced to close the ticket office a week before the event to be able to welcome everyone, under the best conditions.
On November 27 at 8:00 am, the doors of the Cinescope rooms in Louvain-La-Neuve opened to welcome more than 500 visitors who came to attend the specialist sessions.
This year, DevDay.be was launched by a Keynote presented by Alan Hortz. He defines himself as a Cyborg and neuro-hacker. During this first hour, he told us about the emergence of the consumer cybernetics market and the history of the birth of a Cyborg. This story is HIS story, because he decided to have a new artificial sensory organ implanted, anchored by two titanium bars inserted under his skin. He shared with us his futuristic vision.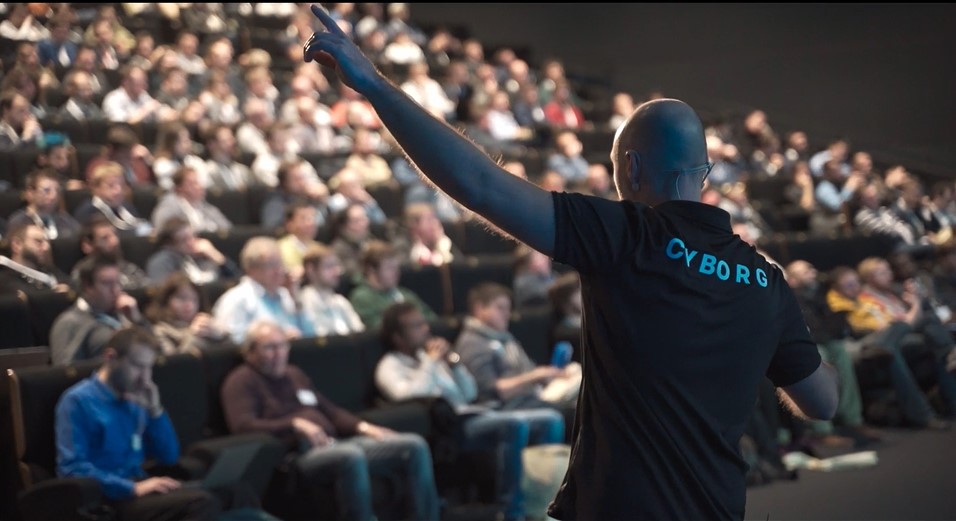 From 10am onwards, all visitors were invited to go in multiple rooms. Each one has a theme: .NET language, developers and apps, the Web and the Cloud. Several dozen speakers, most of them internationals, came to talk about their projects and experiences. DevDay is also an opportunity to let the community speak out. This year, several of them explained their projects, while they were spectators the previous year.
During this day, our visitors were also able to exchange with our sponsors. They were able to present their companies and interact with our community. Some of our visitors left with gifts and interviews. Good luck to them for the future.
As noted by Youri Demianoff (on lesoir.be newspaper): "By definition, the job of developer involves challenging oneself, sharing expertise and cultivating a taste for constant questioning. The vocation of DevDay is indeed to crystallize this culture on a single day and a single event. What is needed to open up the field of possibilities and invent the languages and technologies of tomorrow? ».
See you next year… http://devday.be