DevApps Podcast
Posted on 2015-08-29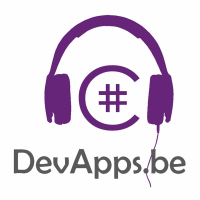 Since some weeks, I record a Podcast about Microsoft Development technologies (architecture, development and news). These podcasts are in french (my first language). You can listen me at http://devapps.be.
The last podcast was on MVVM Pattern : http://devapps.be/Podcast/4… but there are also others subjects : #1. What's new in C# 6.0, #2 A summary of the Scrum Guide and #3. How to trace via NLog library.
In the second part of these podcast, I list some Dev News… find here the last list.
Visual Studio 2015 and CodeLens